I've been lucky enough to welcome many amazing pets into my life over the years, and each one has left a lasting and distinct impression. Pets are more than just companions; they're a part of the family, and as they grow with us, we form an unbreakable bond. Sadly, pets can't stay with us forever, and losing a pet can often seem impossibly difficult. Even for adults, grief can be overwhelming. For children, the process can also be profoundly confusing.  
Knowing this, Dr. Corey Gut, a veterinarian in Bloomfield Hills, has recently published a book that she hopes will help families, and especially children, cope with the loss of a pet. The children's book is called Being Brave for Bailey, and Dr. Corey is hoping to get it into schools and libraries across the U.S. so that all families can benefit from this important grieving tool. You can help her with this mission by visiting the link below:


Recently, I was excited to be given the opportunity to interview Dr. Corey about the book, and her inspirational cause. Here's what she had had to say.
Q. What was your inspiration for the book?  
Euthanasia and death are very frightening and confusing for young children. Many times, the loss of a pet is a child's first experience with death. As a veterinarian, families have asked me countless times over the years for resources and advice on how to broach the topic of pet loss with their children. Since I couldn't find anything available to help these families, I decided to write the book Being Brave for Bailey. I had recently diagnosed my sister's dog, Bailey, with liver cancer and my sister was one of those clients looking to me to provide guidance with my young niece. The book tells the story of Bailey, a dog who is getting old and has become ill and the family needs to make the difficult decision to euthanize Bailey so he doesn't hurt or suffer anymore. After reading the book, the parents have an entryway to discuss their own pet and some of the things that may be happening and decisions that may need to be made.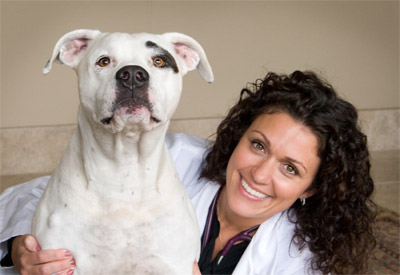 Q. Who do you think could be helped by this book?  
My focus for the book is children aged 3-10. I wrote the book under guidance from an elementary school counselor and licensed children's therapist, to help introduce the loss of a pet to elementary aged children in a gentle, non-threatening manner. However, the most surprising aspect of this experience so far is the number of adults that have come forward and shared with me how much this book has helped them too. At any age, we question decisions that need to be made and there is never a good age, or a good time to have to say goodbye to a part of one's family. It's always hard. It's supposed to be.  

Q. What are your goals with the book?  
Eventually, I want the book to be available to families all over the world. My initial focus is getting the book into elementary schools and libraries across the United States. I have launched a donation program where people can donate a book and inscribe it with a personalized message. Many families find it comforting to donate books in memory of a pet who has passed ("In Memory of Sadie Collins"). Others donate books in memory of grandparents, friends and animal lovers who have passed away. Some have donated books from their current pets ("Donated by Skippy Myers"). Regardless, the book is inscribed and shipped to schools and libraries and is a permanent way to commemorate someone you have loved and lost. Recently, I have also had people donate the book with a quote as the inscription, and companies typically will simply have their company name and website as the donation inscription ("Donated by Deporre Veterinary Hospital"). I would love to have the book in 3,000 schools and libraries by the end of the year. It's currently in close to 600.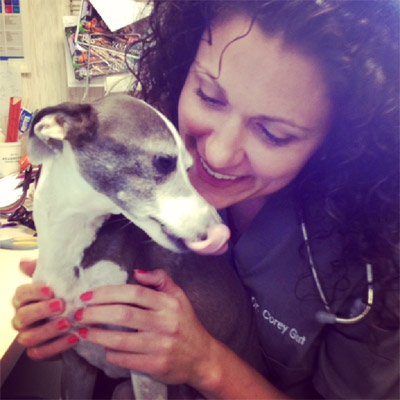 Q. What kind of feedback have you gotten about the book?  
The feedback has been absolutely heartwarming. I have received so many wonderful emails and letters from librarians, families, fellow veterinarians and counselors thanking me for the book and for providing a tool for this purpose. I have saved every single one and re-read them often! The reviews have also been amazing. I am so proud that Being Brave for Bailey has received all 5-star reviews on Google, Amazon, and other search engines and phenomenal accolades from the Journal of American Veterinary Medicine, the Reader's Favorite Award, and many more. It has been an awesome experience!

Q. What advice would you give to families dealing with grief and the loss of a pet?  
It's always difficult. The greater the love, the greater the loss. Pets have a way of loving us unconditionally and leaving a huge heartache when they're gone. As far as children are concerned, I believe that including children in the process is extremely helpful. Death is very frightening and children feel a complete loss of control. But if you are able to include them, in small ways, in some of the decisions surrounding the loss ("Should we bury Fido with his favorite blanket, or his bone?") and also afterward, by doing activities together to commemorate the pet - planting a tree in the pet's memory, or making a shadow box or scrapbook together, it provides children with a sense of control and helps them learn about an inevitable part of life in the process.  
If you have any questions or concerns, you should always visit or call your veterinarian – they are your best resource to ensure the health and well-being of your pets.