Submitted by

Christine McManus

on Tue, 2018-04-24 16:30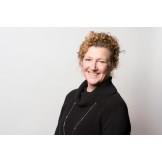 Dr. Sarah Sweet worked for a small animal private practice for 11 years before moving to Merck Animal Health where she was a Senior Professional Services Manager for the Northeast region. Dr. Sweet joined the IDEXX team in 2018 to support the Rapid Assay line of business focusing on vector-borne disease and leptospirosis. Having chosen veterinary medicine as a second career, Sarah also has an extensive background in investment banking and global equity marketing operations.
Sarah resides in Maine, with her husband, and two yellow Labs, Wendy and Wallace. She enjoys many outdoor sports in the winter, including skiing, and spending time at their cabin.