Choosing a Veterinary Hospital For Your Exotic Pet: 5 Basic Questions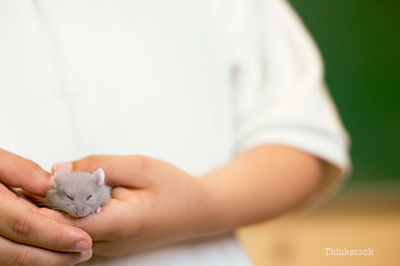 Dr. Laurie Hess is our resident exotics expert and contributes regularly on the Pet Health Network. For more from Dr. Hess, find her on Facebook!
Every few weeks, my exotic pet hospital in New York receives a call from a desperate exotic pet owner somewhere far away seeking advice about their sick pet. Sometimes it's about a reptile, sometimes about a bird or bunny. The caller might be from the Midwest, Canada, or even from another continent. Unfortunately, in most cases, there is little we can recommend over the phone, and we generally advise pet-owner to take their animals to an exotic pet-savvy veterinarian to be examined. While there are several great resources online directing people to terrific local vets who are comfortable treating exotic species, for some people in certain remote locations, exotic pet veterinarians can be hard to find. What are the most important things to look for when you are seeking out care for an exotic pet vet? Here are 5 essential considerations:
1. How many (snakes, birds, ferrets, rabbits, whatever species) has this vet ever treated?
While practice may not always make perfect, it certainly makes better. The more of any given species a veterinarian sees, the more likely that he or she is to recognize disease and be able to recommend appropriate treatment. Most vets receive little to no training in school on exotic animal species, so if they really want to learn about how to care for these animals, they have to seek out information on their own. These vets who take the initiative to go the extra mile to learn about exotic pets are the vets you'd want to see.
2. Is the veterinary hospital set up to accommodate exotic pets?
While many cat and dog hospitals will see exotic pets, they often do so because they are the only game in town. Many cat and dog hospitals will only treat an exotic pet when no one else will, and the pet is really sick. You can really tell whether a veterinary hospital is set up to treat exotic pets if they have some of the basic equipment and supplies needed to do so, such as a small scale that weighs in grams for weighing little exotic pets or a tank for safely enclosing a reptile. If they have no equipment specifically designed for treating and examining typically smaller exotic patients, it

Laurie has more than 15 years of experience in the veterinary industry and is a board-certified bird specialist and exotic animal veterinarian as well as a founding member of IDEXX's Pet Health Network team.