6 Tick-Borne Diseases You Should Know About
Dogs
,
Cats
,
Diseases
,
Ticks
,
Parasites
,
Prevention
,
Conditions
,
Ehrlichia
,
Babesia
,
Lyme Disease
,
Anaplasmosis
Ticks are more than just creepy; they can spread a number of different diseases that affect both pets and people. Ticks can transmit Lyme disease, ehrlichiosis, Rocky Mountain spotted fever, anaplasmosis, hepatozoonosis, and babesiosis and no prevention is 100% effective 100% of the time. So what can you do to protect your pets and your family from tick-borne diseases? Learn the risks below, then about the importance of annual testing, and see more about parasite screening and prevention at Beware the Bug.
1. Ehrlichiosis 
Canine ehrlichiosis is a relatively new disease and comes in multiple forms that are often specific to different U.S. regions. The disease is caused by a type of bacteria called rickettsia, which can affect people (and cats) as well. Learn more about different forms of ehrlichiosis or see the number of reported cases in dogs in your area.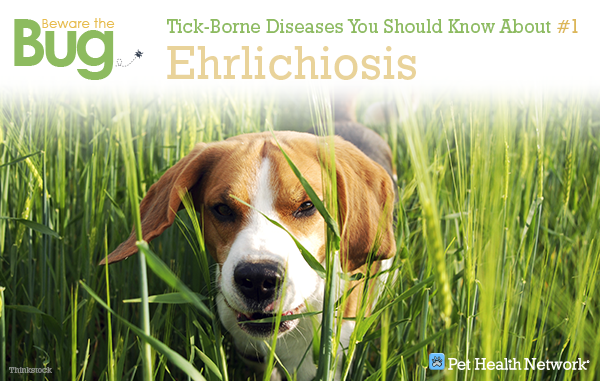 Matt has more than 3 years of experience in the pet health industry and is a lifestyle contributor to IDEXX's Pet Health Network team.