What to Expect When Your Dog is Pregnant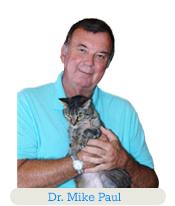 (Editor's Note, Dr. Peter Kintzer: Given the large number of homeless dogs available for adoption that would be wonderful pets and companions, very careful thought and serious deliberation should be undertaken before electing to breed your dog. Please consider adoption and click here for more information>)

While many of us know a woman who has had a difficult pregnancy or had complications giving birth, we rarely think that it will be a challenge for our dogs. We tend to think that since their wild counterparts give birth all alone, in their natural habitats, they must just instinctively know what they are doing and not experience any problems at all. However, our dogs do need our support while they're pregnant and sometimes they need our assistance delivering live, healthy puppies.  In this — part 1 of my 2 part series — I will outline some key aspects of monitoring the pregnancy itself. Later, in part 2, I will discuss the actual labor and delivery.
Our dogs are not wild
First of all, let's remember that our dogs are not wild dogs. Even though your dog may still have some of the same survival instincts as a wild dog, she is no longer physically a wild dog. Odds are she doesn't even look like a wild dog. Maybe she's a short stocky dog like a bulldog with a dainty, narrow pelvis and a big, adorable head which may be cute to look at but is not at all functional when she tries to pass another little being with a similarly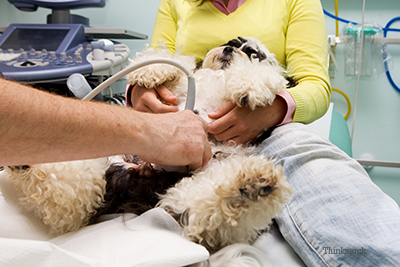 huge head out through her tiny pelvic canal. As a result, the National Center for Biotechnology Information, reported C-section rates in Boston terriers, bulldogs and French bulldogs exceeded 80%. So do your research and know what reproductive problems may be more likely in your breed.
Know your dog's due date
Secondly, try to know your dog's due date so you will have some idea if she becomes overdue. I say try because sometimes the opportunities to be exacting in that determination pass you by before you even realize your dog is pregnant. The average gestation period in dogs is about 63 days. If, however, you are working with your veterinarian from the beginning (and you should be), then hormone tests that time ovulation and/or vaginal cytology that identify stages of the heat cycle can be performed to give

Mike has more than 35 years of experience in companion animal veterinary practice and is a valued member of IDEXX's Pet Health Network team since 2013.