Dog Survives Washington Mudslide and Comforts Grieving Family
Double the average rainfall is probably responsible for causing the massive landslide that has claimed at least 14 lives in Washington, reports KINGTV's Heather Graf and USA TODAY. The list of people still missing had reached 176 as of Monday, said Snohomish County Emergency director John Pennington.  To make matters worse, search efforts over the weekend were hampered by the Stillaguamish River—which was temporarily blocked by the mudslide and had flooded much of the rescue site.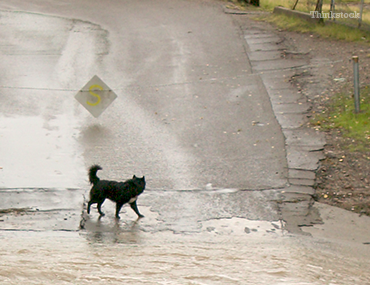 One of the lives lost in the tragedy was Linda McPherson, 69. "Linda's family had lived on their farm outside Oso for five generations," said USA TODAY.
As Linda's family searched through the wreckage on Sunday, her grandnephew heard a whining sound. Buddy, the family's chocolate lab, had managed to survive the slide after it carried him around 100 yards. Buddy was cut, and shaken but alive and is now safely recovering with his family.
30 homes were lost during the 15 hundred foot slide, and the total loss of life is not yet known. While nothing can fix the sorrow felt by the families involved, finding Buddy is a bright spot in a weekend filled with loss.


Jason has over 6 years of experience in the pet health industry and is managing editor of IDEXX's Pet Health Network team.
Opinions expressed are those of the writer:
The opinions and views expressed in this post are those of the author's and do not necessarily represent the beliefs, policies or positions of all veterinarians, Pet Health Network, IDEXX Laboratories, Inc. or its affiliates and partner companies.