Dwayne "The Rock" Johnson Saves French Bulldog from Drowning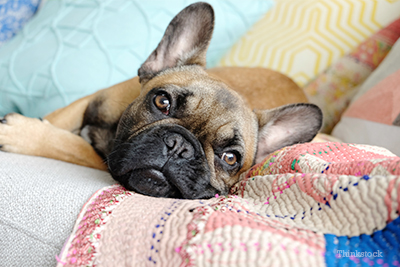 Labor Day weekend is usually packed with fun and exciting events, but for one actor it may have been more than he bargained for. Right after bringing home two new French Bulldog puppies, the pair made a beeline for the swimming pool. One dog easily picked up the doggy-paddle, but the other needed some assistance from his new dad, according to the professional wrestler's Instagram account. That's when Dwayne 'The Rock' Johnson leapt into action.
Time to sink or swim
The story came to light after Johnson  took to Instagram and posted a photo of himself, fully clothed, with one pup in each hand explaining, "We just decided to add two new members to our Johnson family."
The doggie paddle isn't for everyone
In an attempt to begin house-training, Johnson says, "I set them both down and they both take off in a full sprint and fall right into the deep end of our pool. Hobbs immediately starts doggy paddling while Brutus (like a brick) sinks head first to the bottom of the pool." Here's where our on-screen hero turns into a real-life hero.

Tori has more than 2 years of experience in the pet health industry and is junior editor of IDEXX's Pet Health Network team.
Opinions expressed are those of the writer:
The opinions and views expressed in this post are those of the author's and do not necessarily represent the beliefs, policies or positions of all veterinarians, Pet Health Network, IDEXX Laboratories, Inc. or its affiliates and partner companies.