Chicago's Mystery Dog Virus Outbreak Identified as Asian Strain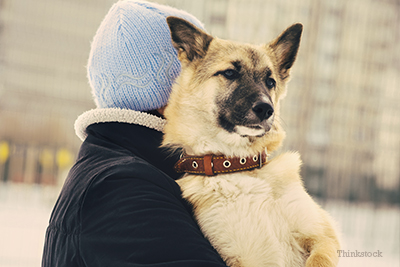 The recent canine influenza outbreak in Chicago and the Midwest has been identified as a new viral strain from Asia. Veterinary researchers from Cornell University and the University of Wisconsin Veterinary Diagnostic Laboratory have concluded that a respiratory virus found in China and South Korea, H3N2, is to blame for over 1,000 reported cases in the U.S. This is the first time the Asian virus has been documented in the U.S. H3N2 is not known to be contagious to humans, although cats may be at risk for contracting the respiratory infection1.  
The current Midwest influenza outbreak was originally thought to be the result of H3N8 or canine influenza virus (CIV), a highly transmissible canine respiratory virus first identified in racing greyhounds in 2004. The new Asian strain, H3N2, was first identified in 2006. Since then, H3N2 has been widely circulating in certain areas of China and South Korea. There is currently no vaccine for H3N2, although a vaccine for H3N8 is available. There is no evidence that the H3N8 vaccine will provide protection for the new H3N2 strain.
What are the symptoms of H3N2?
Clinical signs associated with Asian H3N2 are similar to H3N8:
Infected cats experience similar symptoms.
How did the new strain of canine influenza (H3N2) get to America?
At this time we don't know how the new strain of canine influenza arrived in the U.S. It is suspected that a dog harboring the virus was imported, although a patient zero has yet to be identified. Because this is a relatively new infection, we don't fully understand its transmission and pathogenicity. Based on other similar viruses, the incubation period is probably 2 to 3 days. Clinical signs last 5 to 7 days and an infected animal may be contagious for 10 to 14 days after clinical signs develop.
How can you protect your dog from this strain of canine influenza (H3N2)?
If your dog exhibits any signs of respiratory illness, notify your veterinarian at once. Your vet will want to assess your dog's possible exposure and may suggest running a test to confirm the diagnosis, such as IDEXX's RealPCR™ H3N2 influenza virus test. [Editor's Note: Please note that IDEXX is the parent company to Pet Health Network.] Because this infection appears to be highly contagious, avoid contact with other dogs. When canine influenza virus was first recognized, veterinarians took great efforts to isolate any dogs with fevers, coughing and nasal discharge from other pets. It is critical not to take a sick dog or cat to the veterinarian without informing the practice beforehand. Chances are your pet will be immediately escorted to a separate area and handled with proper infectious disease protocols.
If you live in an area known to have a canine influenza outbreak, minimize contact with other dogs. Dog parks, lakes or beaches, kennels and doggie daycare services need to be carefully supervised if you choose to take your dog. In these areas it's advised to vaccinate against H3N8 because both viruses are still circulating and we don't know what, if any, cross-protection the vaccine may provide. There is no vaccine for cats.
This new strain appears to be more easily transmitted and may be shed for a longer period than H3N8. That may account for how widespread and quickly the Asian H3N2 outbreak has been so far. The fact that cats can also contract and potentially spread the virus makes it even more troubling. In general, be exceptionally cautious if your dog or cat develops a fever, coughing or nasal discharge.

Ernie has more than 20 years of experience in the veterinary industry and is a well-known veterinarian, media personality and author. He is also a founding member of IDEXX's Pet Health Network team.
Opinions expressed are those of the writer:
The opinions and views expressed in this post are those of the author's and do not necessarily represent the beliefs, policies or positions of all veterinarians, Pet Health Network, IDEXX Laboratories, Inc. or its affiliates and partner companies.