Dr. Bill Saxon, DVM, DACVIM, DACVECC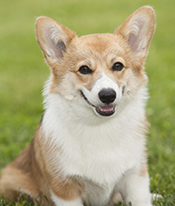 Dr. Bill Saxon received his DVM degree from Iowa State Veterinary College in 1986.  He completed his internship in small animal medicine and surgery at the Animal Medical Center in New York City followed by internal medicine and emergency medicine residencies at the AMC and University of Pennsylvania School of Veterinary Medicine.  He is board certified by the American College of Veterinary Internal Medicine and the American College of Veterinary Emergency and Critical Care.  Dr. Saxon has practiced in the San Francisco Bay Area and owned an emergency/intensive care service in Springfield Virginia.  He has authored numerous publications and veterinary textbook chapters and is a coauthor of The Manual of Small Animal Emergency Medicine and Critical Care (Wiley-Blackwell).  He began consulting with IDEXX in 1997 for the telemedicine and internal medicine service.  Today he divides his time as senior internal medicine consultant and field medical specialist providing educational services for IDEXX.
Connect with friends
Checkout videos and articles you might like, and see what your friends are sharing.