Dr. Sarah Tasse, DVM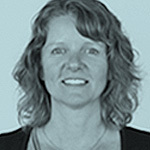 Dr. Sarah Tasse received her DVM from Colorado State University in 1997. After graduation she worked in a variety of small-animal private practices in both Colorado and New England. She joined IDEXX in August 2011 as a medical affairs marketing manager for Companion Animal Group, Rapid Assay. She joined the Pet Health Network team in 2015.
Connect with friends
Checkout videos and articles you might like, and see what your friends are sharing.