Submitted by

Jason from the ...

on Mon, 2014-12-15 15:23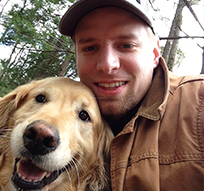 Jason has been a writer and editor for Pet Health Network since 2013. He coordinates and finalizes much of the informative content provided by Pet Health Network's amazing veterinarians and contributors. He strives to ensure that the content you see on the website is relevant, interesting and educational.
In addition, Jason regularly contributes content to the News and Views section of the website and is no stranger to the amazing companionship pets of all kinds can provide to people. He is a lover of all animals, and has a passion for writing. His Golden Retriever, Aja, has made several appearances on Pet Health Network.