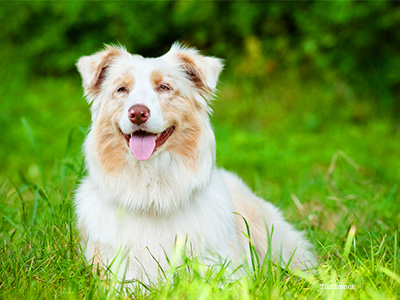 Hyperthermia in dogs, which is defined as a temperature greater than 103.5°F (39.7°C), is semantically different from the definition of fever. Hyperthermia is typically an elevated body temperature secondary to exogenous (i.e., outside) causes versus the endogenous (i.e., internal) causes that cause fever. To clarify:
Fever is the body's response secondary to cell mediators or signals that create an elevated body temperature; this is designed to create an environment in your body that is unsuitable for viruses and bacteria to survive.
Hyperthermia is different from fever; it's often due to environmental factors or secondary accidental causes.
Causes of hyperthermia in dogs
Treatment of hyperthermia in dogs
Prompt treatment for hyperthermia is necessary; if the body temperature exceeds 105-106°F (40.6—41.1°C), it can result in cellular injury to the body. Clinical signs of hyperthermia are similar to heat stroke and may include:
Excessive or heavy panting
Dark red gums
Excessive drooling
Warm to the touch
Red flushed skin
A racing heart rate
Coma
Death
Untreated, hyperthermia can result in secondary complications such as disseminated intravascular coagulation (DIC) and organ failure. Prompt treatment is necessary in order to ensure survival.

Treatment includes:
Aggressive cooling down to a temperature of 103.5°F (39.7°C)
Thermoregulation
Cool intravenous (IV) fluids
Blood work monitoring
Anti-vomiting medication
Anti-diarrheal medication
Plasma transfusions
Antibiotics
Blood pressure and heart rate monitoring
Symptomatic supportive care
Anti-seizure medication if needed
3 tips to prevent hyperthermia
If you notice any medical problems such as a change in bark, abnormal breathing or a raspy or snoring type of breathing, go in for a veterinary exam. The sooner a medical problem is diagnosed, the sooner it can be treated.
Prevent obesity. Over half our dogs are obese nowadays, and this contributes to hyperthermia. Keep your pet lean. When in doubt, talk to your veterinarian about a change in diet (e.g., less calories). More importantly, increase the amount of exercise your dog gets!
Exercise appropriately. Rollerblading with most dogs is a no-no. That's because dogs have to increase their work of exercise (and breathing) to keep up with you. While I'm all for exercising your dog (for both weight loss and environmental enrichment), please make sure to avoid peak heat hours (i.e., 10am-4pm). Instead, when it's hot out, exercise your dog early in the morning or early in the evening to avoid hyperthermia. Also, avoid exercise when it's approaching 80°F (26.7°C) outside and/or is excessively humid.
Know that hyperthermia in dogs can potentially be life threatening. When in doubt, follow the tips above to prevent it!
Questions to ask your veterinarian:
Does my dog have clotting problems (like disseminated intravascular coagulation) or other complications that I need to know about?
Does my dog need to be referred to a 24/7 emergency referral hospital for further care?
Does my dog need a plasma transfusion?
What's the prognosis for my dog?
If you have any questions or concerns, you should always visit or call your veterinarian -- they are your best resource to ensure the health and well-being of your pets.