Rodents: More Than Just Vermin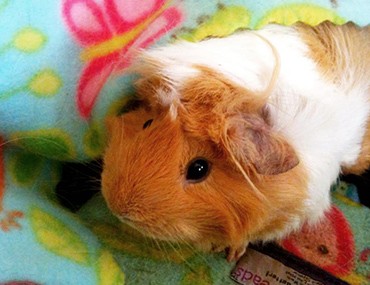 Dr. Laurie Hess is our resident exotics expert and contributes regularly on the Pet Health Network. For more from Dr. Hess, find her on Facebook!
When I tell people I treat rodents, often their initial reaction is, "You treat what?!" I know that at this point, they're thinking about pesky vermin that get into the trash in your garage or that run through the subway. Somehow, the word "rodent" has a very negative connotation. What most people fail to realize is that many adorable, fuzzy, familiar pets are actually rodents. Here are 5 common rodents that I care for regularly in my exotic animal hospital that have their own unique features and benefits as pets.
Guinea pigs
One of my all-time favorite rodents. Guinea pigs are small, fairly low-maintenance animals that make great first-time pets for families. They don't require a lot of space, are very responsive to their owners (they actually purr when you pet them!), and can live up to about 8 years with proper care. They do require a great deal of hay to chew on so that they can wear down their continuously growing teeth, some commercial guinea pig pellets, and a small amount of fresh vegetables. They also need a daily vitamin C supplement, since their bodies don't make vitamin C naturally. They come in different coat colors and lengths and love to interact with their owners and be petted. 
Rats 
Another terrific pet. Most people don't think of rats as pets, but talk to any rat owner, and they'll tell you what phenomenal pets rats can make. Perhaps the smartest rodents, rats can learn tricks, love to hang out with their owners, and are extremely affectionate. They actually respond to their owners when their name is called. They also require a modest sized living space and a simple diet of a good quality rodent pellet plus a small amount of fresh vegetables daily. They come in white, brown, gray, black, and variations of these colors, as well as varying coat lengths (short-haired, long-haired, and hairless). The only down side of rats is that they are short-lived, with most surviving only 2-3 years.
Degus
Very similar to rats. With a body the size of a rat's and a tail the length of a gerbil's, degus (also called brush-tailed rats) look kind of like oversized gerbils. Intelligent like their rat cousins, degus are very

Laurie has more than 15 years of experience in the veterinary industry and is a board-certified bird specialist and exotic animal veterinarian as well as a founding member of IDEXX's Pet Health Network team.