Reducing Cat Stress during Veterinary Visits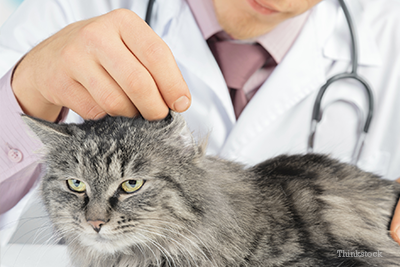 Anyone who has ever had a cat knows that you can't force cats to do something they don't want to do. So how do you convince your cat to like the veterinarian? If you've been around cats, you know they are more selective with their affection than dogs.
Who they choose to like, and when they choose to be affectionate, is 100% under a cat's fickle control. While there is no love potion to bring out a cat's affection, there are a few things you can do to improve the odds that your feline friend will at least tolerate the vet—even show affection if you and the veterinarian are very lucky.

Ruth has more than 15 years of experience in the veterinary industry as a companion animal veterinarian in private practice. Along with being a writer and media personality, she is also a founding member of IDEXX's Pet Health Network team.
You might also be interested in...