8 Tips to Cool Your Dog on a Hot Summer Day
"Boy it's hot!" you tell yourself, as you sit in the shade and sip a cold glass of iced tea while your dog looks pleadingly at you. Clearly your dog is hot, heck you are and you don't even have fur! More than likely you realize your dog's discomfort too. What can you do that will make your dog comfortable and protect him from potentially deadly heatstroke?
1. Find some shade
How can you cool his personal space? I recommend an outdoor thermometer in the shade to help you find the most comfortable area for your dog. While a large tree may not be available, even a small patio area has room for a canvas canopy. Collapsible shade tents are readily available at home and garden stores and can be folded and unfolded as needed.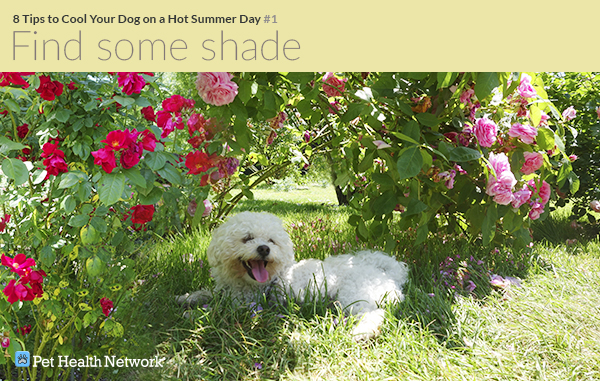 Mike has more than 35 years of experience in companion animal veterinary practice and is a valued member of IDEXX's Pet Health Network team since 2013.