Dogs In Sweaters: Don't Laugh!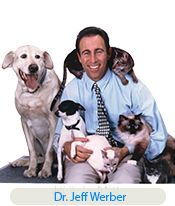 For all of those tempted to laugh when they see a little dog wrapped in a sweater and booties, Dr. Jeff Werber has a message: don't laugh! Sweaters and other accessories can go a long way in keeping otherwise shivering little dogs warm in the winter. Learn why in this Dr. Jeff's video blog below.
Posted January 18, 2013 in
Opinions expressed are those of the writer:
The opinions and views expressed in this post are those of the author's and do not necessarily represent the beliefs, policies or positions of all veterinarians, Pet Health Network, IDEXX Laboratories, Inc. or its affiliates and partner companies.