8 New Year's Don'ts For Your Pet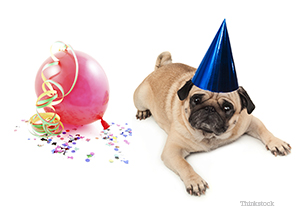 Each New Year we're inundated with lists of things to do, buy, and become. We read these lists, make promises to ourselves, and then promptly forget it ever happened by February. This year I'm taking the opposite approach: Here are the things you definitely don't want to do, purchase or aspire to be more like. It's time for my New Year's Don'ts for your pets. 
1. Don't buy junk food treats. You know what I'm talking about. Those tiny calorie grenades are killing your pet. This year, feed fresh crunchy veggies or treats with simple ingredients such as sweet potatoes.

Ernie has more than 20 years of experience in the veterinary industry and is a well-known veterinarian, media personality and author. He is also a founding member of IDEXX's Pet Health Network team.