Pets and Cars: What's Safe?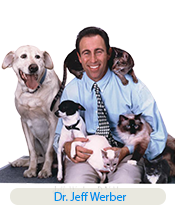 Dr. Jeff Werber discusses some important considerations when it comes to bringing your pets along with you for a drive.
Posted March 28, 2013 in

Jeff has more than 30 years of experience in the veterinary industry and is a licensed veterinarian as well as a founding member of IDEXX's Pet Health Network team.
Opinions expressed are those of the writer:
The opinions and views expressed in this post are those of the author's and do not necessarily represent the beliefs, policies or positions of all veterinarians, Pet Health Network, IDEXX Laboratories, Inc. or its affiliates and partner companies.