Canine Epilepsy
A common brain disorder in dogs
Reviewed by Bill Saxon DVM, DACVIM, DACVECC on
Tuesday, May 27, 2014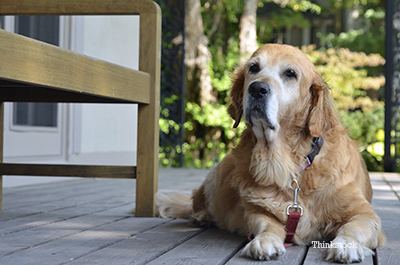 Overview
"Epilepsy" is a general term for neurological disorders that are characterized by recurrent seizures. In some cases, the seizures are caused by trauma, a toxin, a brain tumor, an infection, or an issue with your dog's blood, kidneys, or other organs. At other times, the epilepsy is referred to as "idiopathic," which simply means that there is no identifiable, underlying cause.
Seizures commonly fall into two categories: generalized (grand mal) or partial (focal). Generalized seizures commonly appear as involuntary jerking or twitching movements of all four limbs with loss of consciousness. Partial seizures may involve one limb, side of the body, or face. Partial  seizures may progress to generalized seizures. Seizures may also result in abnormal behavior, vocalization, salivation, chomping/chewing, and involuntary urination and defecation.
Dogs with idiopathic epilepsytypically have their first seizures between the ages of 6 months to 6 years. Though idiopathic epilepsy can occur in any breed, it is considered an inheritable disease in many breeds and in some breeds a genetic basis has been identified. Therefore, dogs diagnosed with idiopathic epilepsy should not be used for breeding. Commonly affected breeds include:
Symptoms
Prolonged seizures lasting more than 5 minutes or two or more consecutive seizures without full recovery are referred to as status epilepticus. This is a true emergency and you should seek immediate veterinary care for you pet. Two or more seizures in 24 hours are referred to as cluster seizures and are an indication for beginning anti-seizure medication.
In dogs, seizures often occur in three distinct phases:
The first is called the aural phase and the most common signs are behavioral changes. These changes may be subtle and include restlessness, attention seeking or anxious behavior. 
The second phase, called the ictal phase, is when the seizure itself takes place. A seizure can last from just a few seconds to several minutes.
The final phase is called the postictal phase, which occurs after the seizure. During this phase, your dog may seem restless, incoordinated and/or disoriented. Occasionally, temporary blindness, deafness or other neurologic abnormalities may occur.
It may be difficult to watch your pet have a seizure but most are of short duration and cause no permanent harm. Avoid being bitten by keeping your hands away from your pet's mouth during