The Dangers of Rat Poison to Dogs and Cats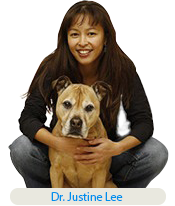 Dr. Justine Lee explains the dangers of active ingredients in rat and mouse poisons. For more from Dr. Lee, find her on Facebook!
As the weather gets colder, mice and rats start seeking shelter in warm locations… in other words, your house! Unfortunately, the start of autumn means the start of mouse and rat poisoning, putting your dog or cat at risk.
In today's blog, we'll talk about the 4 different types of active ingredients found in these mouse and rat poisons. These poisons all work (and kill) in different ways, so pay heed!
While the most common type of mouse poison (e.g., brodifacoum, bromadiolone, etc.) often affects your dog's ability to clot properly, new EPA mandates by the government are reducing the availability of this specific type of poison (called an anticoagulant rodenticide or "ACR"). Unfortunately, this means that newer, different types of poisons are cropping up. Not even all veterinarians are aware of these newer active ingredients!
Depending on what type of mouse and rat poison was ingested, clinical signs can vary. When in doubt, please don't use these poisons around your house if you have pets. I'm never an advocate of using these types of poisons, as they pose a threat to wildlife, pets, and birds of prey (e.g., raptors like red-tail hawks, owls, etc.). I'd rather you use the more human snap trap – much safer to you and your pet!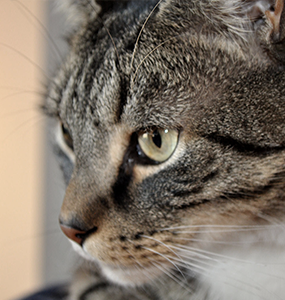 Anticoagulant rodenticides (ACR)
These ACRs inhibit the production of Vitamin-K dependent blood clotting factors (made in the liver), so when ingested in toxic amounts by dogs or cats, it can result internal bleeding. Thankfully, there's an antidote for this type of mouse and rat poison: Vitamin K1, a prescription medication readily available at your veterinarian. With ACR poisoning, clinical signs don't take affect for 3-5 days. However, left untreated, ACR poisoning can be fatal. Signs to look out for include:
Lethargy
Difficulty breathing
Pale gums
Coughing (especially of blood)
Vomiting (with blood)
Bloody nose
Swelling or bumps on the skin (e.g., hematomas)
Collapse
Bleeding from the gums
Death
Treatment includes decontamination, Vitamin K1 orally (typically for 30 days), blood transfusions, plasma transfusions, oxygen, and supportive care.
Cholecalciferol (Vitamin D3)
As an emergency critical care veterinary specialist, this is my most hated type of poisoning. Only a small amount can result in severe poisoning in both dogs and cats. This type of mouse and rat

Justine has more than 18 years of experience in the veterinary industry and is a board-certified emergency critical care veterinary specialist and toxicologist as well as the CEO and founder of Vetgirl. She is also a founding member of IDEXX's Pet Health Network team.