When Is The Right Time To Say Goodbye?
This is the first part of Dr. Jeff Werber's three-part series on end-of-life issues for pets. Dr. Werber is an Emmy Award-winning, nationally renowned veterinarian and former president of the Association of Veterinary Communicators. For more from Dr. Werber, find him on Facebook or on his website at www.drjeff.com.
Wow, sometimes this is a very tough call!  When is the right time?  How do we really know?  Is he suffering?  Uncomfortable?  In pain?  The truth is, we often don't really know—and, unfortunately, we can't ask him.
I am faced with this dilemma quite often, and, over the years, have tried to help hundreds of pet parents through this difficult time—doing my best to lend a viewpoint that is not as emotionally attached.  The sad truth is, most of our pets do not simply pass in their sleep, so most often the decision to let them move on does rest on our shoulders!
The best I can do (and have done) is to provide some criteria to help a client sift through the emotional distress and hopefully come to some rational decision (and, even though more rational, still very difficult!).
I'll often ask pet parents to ask themselves the following questions or try to think about certain criteria:  Does your pet seem happy?  Does he still seem to get excited when you come home every day?  Is he still eating, or even interested in food?  Is he looking emaciated?  Is he too weak to be able to get up and move around, especially to relieve himself?  Does he have infected pressure sores from not being able to get up?  Do you often look at him and actually feel sorry for him?  If the answer is "yes" to many of these then, sadly, it might just be that time.  I think we can all agree that we would NEVER want our loyal, faithful, four-legged friend to suffer!  I've always felt that when nearing that inevitable time, you can't be faulted for making that decision a day early—but it could be awful to make it a day too late!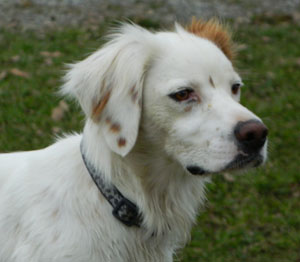 I've had pets all my life, and, of course, have had to make this decision before with my own.  Let me share with you my experience with Woody, my second Labrador.  Woody was an amazing black Lab, that we got when Thor, my first black Lab was getting a bit older and

Jeff has more than 30 years of experience in the veterinary industry and is a licensed veterinarian as well as a founding member of IDEXX's Pet Health Network team.