5 Ways for Dog Lovers to Feel Extra Awesome
If you have a dog that you love, then we're sure you already feel awesome, and so does your dog. There are lots of ways to feel extra awesome as a pet parent, and we've gathered 5 that we think are bound to make you feel especially proud.
1. Go green with your dog
Have you taken steps to reduce your own eco-footprint? Don't forget to include your dog in the process. Using biodegradable pet-poop bags, spaying or neutering your pet (to prevent overpopulation) and buying toys made from recycled material can all help you and your pet stay green. Click here for more about "going green" with your dog.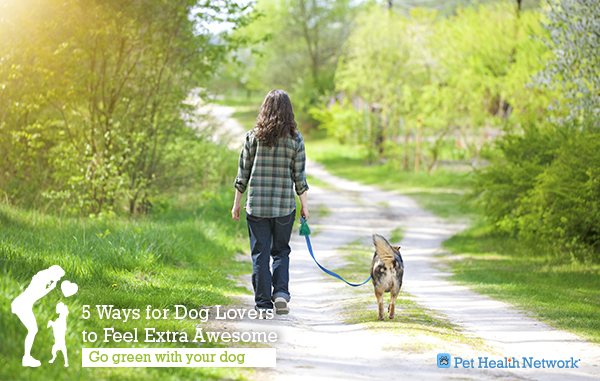 Jason has over 6 years of experience in the pet health industry and is managing editor of IDEXX's Pet Health Network team.
Opinions expressed are those of the writer:
The opinions and views expressed in this post are those of the author's and do not necessarily represent the beliefs, policies or positions of all veterinarians, Pet Health Network, IDEXX Laboratories, Inc. or its affiliates and partner companies.