Dr. Jane Robertson, DVM, DACVIM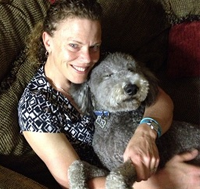 Dr. Jane Robertson received her DVM from the Ontario Veterinary College at the University of Guelph in Canada in 1992. She worked in mixed-animal and small-animal practice before completing a small-animal internship at the same institution in 1994. She completed her medicine residency at University of California, Davis, and became board-certified by the American College of Veterinary Internal Medicine in 1998. She practiced in a busy referral hospital before joining IDEXX as a medicine consultant in 2000. Dr. Robertson is currently Director of Internal Medicine and is a member of the Pet Health Network's veterinary board. Dr. Robertson is an avid competitive cyclist and resides in California with her husband, Fred, her lovable Goldendoodle, Max, and Digger, her cat, who is the king of their household. She enjoys speaking about endocrinology, kidney disease, pancreatitis and the clinical utility of real-time PCR.
Connect with friends
Checkout videos and articles you might like, and see what your friends are sharing.