5 Ways to Reduce Pet Stress During Back-to-School Time
It's the time of year when kids go back to school and many parents' weeks quickly become filled with car rides, extracurricular activities and PTA meetings. We know it's a frantic and exciting first few months, but make sure your pets aren't left out of all the fun!
1. Keep your dog social
When it's time for kids to go back to school, dogs may have a harder time adjusting than anyone else. Think about it; after receiving extra attention and social interaction for months, what kind of dog would want to give it all up? Since dogs who aren't socially stimulated may turn to bad behaviors, we recommend looking into a doggy daycare program or setting up play dates for your pooch. Of course, always inspect a new facility before you leave your dog there alone.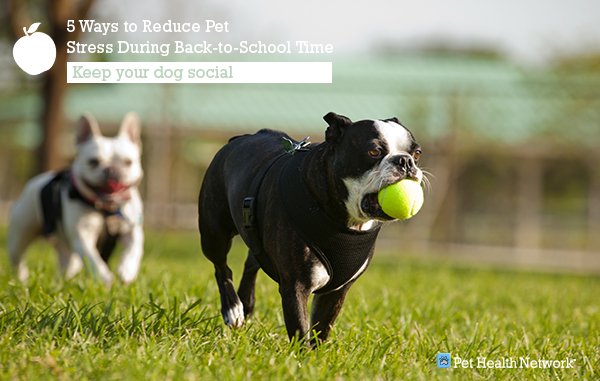 Jason has over 6 years of experience in the pet health industry and is managing editor of IDEXX's Pet Health Network team.
Opinions expressed are those of the writer:
The opinions and views expressed in this post are those of the author's and do not necessarily represent the beliefs, policies or positions of all veterinarians, Pet Health Network, IDEXX Laboratories, Inc. or its affiliates and partner companies.