Bald Eagle Rescue Photos: Closeup of Talons
A Bald Eagle is alive and well today thanks to the extraordinary efforts of some very caring individuals and Avian Haven.
These photos document the exciting rescue. Click here for the full story.
The huge talons were secured. (Photo courtesy of Amy Ruksznis.)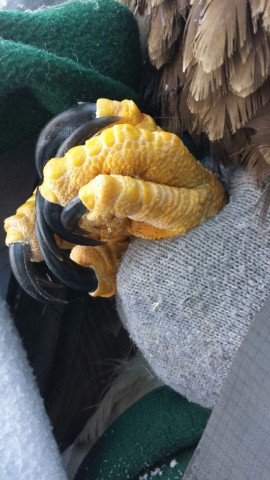 Last Photo <<OR>> Next Photo
Opinions expressed are those of the writer:
The opinions and views expressed in this post are those of the author's and do not necessarily represent the beliefs, policies or positions of all veterinarians, Pet Health Network, IDEXX Laboratories, Inc. or its affiliates and partner companies.