Celebrating Earth Day: Going Green With Your Pet
a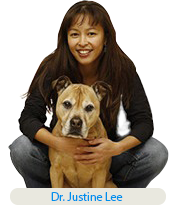 Dr. Justine Lee's has some green pet care tips for you on Earth Day! For more from Dr. Lee, find her on Facebook!
After attending veterinary school at Cornell in Ithaca, NY, I became a crunchy, hippy, granola-y, recycling fanatic. After all, I like to save dog and cat lives, while recycling one can at a time!
 
While most pet owners are pretty eco-friendly (after all, we scoop our own dog's poop, right?), some people may not realize the impact of all those extra carbon footprints that your four-legged dog or cat produce also. So, as we approach Earth day, a few earth-friendly tips for pet owners.
Recycle.
If you feed your dog or cat canned food, do us all a favor and buy the biggest cans. It's more ecologic and less metal. Most importantly, recycle those cans.
Next, save all that extra plastic in your house for poop bags. If you only have cats, save them for your dog-owning friends – they'll appreciate it! It could be something as insignificant as that bread bag or that cereal box bag; after all, we dog owners will take all that we can get!
A little hint for when I'm scooping my backyard? I scoop the yard once a week, and only need to use 2 bags in the process. I use one as a glove, and just scoop directly into another empty plastic bag. This helps me reduce my plastic bag use from 7-10 bags a week, to just 2 bags while scooping.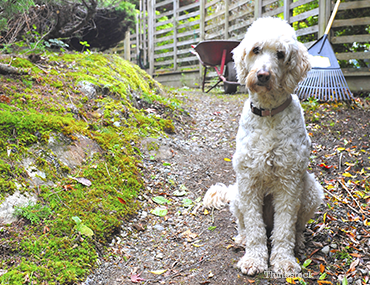 Use reusable, cloth grocery bags.
At most veterinary conferences nowadays, you can pick up free cloth grocery bags. I love it because I get crazy stares in Trader Joes from the unusual logos (like "Urine-Off"). Most grocery stores now sell $1 reusable sturdy bags. Leave them in your car, and remember to use them. Help minimize the number of plastic or paper bags you are using.
Instead of bagging your veggies at the grocery store, spare the bag. After all, the one head of broccoli doesn't really need its own huge bag if you're cooking it up that night. If you're short on plastic, grab them from the plastic bag recycling bin in front of the supermarket instead.
Buy in bulk.
My dog has about 100 rawhides stored in the basement, because I'm a bulk-buying fanatic. The more you buy in bulk, the less

Justine has more than 18 years of experience in the veterinary industry and is a board-certified emergency critical care veterinary specialist and toxicologist as well as the CEO and founder of Vetgirl. She is also a founding member of IDEXX's Pet Health Network team.
Opinions expressed are those of the writer:
The opinions and views expressed in this post are those of the author's and do not necessarily represent the beliefs, policies or positions of all veterinarians, Pet Health Network, IDEXX Laboratories, Inc. or its affiliates and partner companies.