Chicken Jerky Treats Recalled: Waggin' Train, Milo's Kitchen, Canyon Creek Ranch, Cadet
Dr. Ernie Ward talks about the latest in Chinese-made chicken jerky recalls.
There's reason to be cautious about Chinese-made chicken jerky dog treats. Last week four brands issued voluntary recalls after government agencies found undeclared and unapproved antibiotic residues in the popular dog treats. But that's not the end, or beginning, of this story.
For almost two years, The US Food and Drug Administration Center for Veterinary Medicine has been concerned about deaths in dogs related to chicken jerky recalls. It seems that many canines have become ill or have died after eating these treats. The FDA and private organizations failed to find a definitive cause of the dog's sudden illnesses. The FDA conducted inspections of the Chinese plant that produced the troubled treats, Yantai Aska, finding essentially nothing. Still, strange illnesses continued to be reported, especially in dogs fed Waggin' Train, Canyon Creek Ranch, and Milo's Kitchen, although many other brands were also reported.
Last week the New York State Department of Agriculture and Markets (NYSDAM) reported they had found trace residues of unapproved antibiotics. This may or may not be the reason dogs have been getting sick. I think it simply reveals how complex and complicated international food production has become.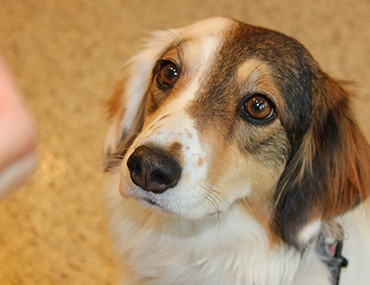 When foods or ingredients are sourced outside the US, inspection and regulation becomes more challenging for US officials. What is standard and legal in one country may be considered dangerous and illegal in ours. Making matters worse are economic pressures to raise corporate profits, differences in food animal production techniques, and consequences for violating laws or guidelines. This forms a perfect storm of risks that make your job as a good pet parent more difficult. When I tell you it's important to read food labels, I mean it. Your pet's life may depend on it.
While the mystery of the chicken jerky treat isn't solved yet, my advice hasn't changed: I recommend not feeding any jerky treat manufactured in China until this is resolved.   
My guess is that as the current Yantai Anska plant investigation proceeds, more brands will be recalled. It's important as an informed consumer to keep in mind that these plants are massive, producing thousands of tons of food each year for many companies. Two of the world's largest pet food companies, Purina (Waggin' Train and Canyon Creek Ranch) and Del Monte (Milo's Kitchen) outsource their chicken jerky treats to this company. This

Ernie has more than 20 years of experience in the veterinary industry and is a well-known veterinarian, media personality and author. He is also a founding member of IDEXX's Pet Health Network team.
Opinions expressed are those of the writer:
The opinions and views expressed in this post are those of the author's and do not necessarily represent the beliefs, policies or positions of all veterinarians, Pet Health Network, IDEXX Laboratories, Inc. or its affiliates and partner companies.