FDA Researches Pet Food: Searching for Contamination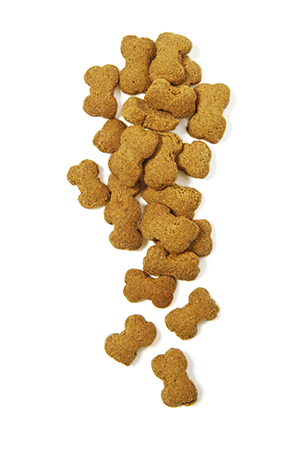 I'd like to thank the FDA (Food and Drug Administration) for helping me feel a little safer every time I scoop a serving or crack a can of my pet's favorite food. The United States continues to innovate in pet food testing and safety. Recently, the FDA announced that it has been working with a network of 34 state and university scientific laboratories, across the U.S. to help ensure our pets are fed the safest diets in the world. The FDA revealed a sneak peek at a large, nationwide study of pet food contamination and offered advice on how pet gaurdians can prevent foodborne diseases, like Salmonella, in their homes1. 
The FDA is very interested in the following:
Knowing the prevalence of pet food contamination illnesses in both pets and people caused by pet foods and treats
Identifying the problems with pet food manufacturing, processing and storage
To help answer these important questions, the FDA has also partnered with The Veterinary Laboratory Investigation and Response Network (Vet-LIRN). For the past two years, eleven of the 34 specialized laboratories involved in the research run by Vet-LIRN have been solely focused on identifying Salmonella infections in dogs and cats. These results are almost ready for publication, but the FDA offered a glimpse at their findings so far1.
FDA results, sneak peek
The Vet-LIRN pet food Salmonella study looks promising. A total of 2965 animals have been tested to date, with fewer than 100 testing positive for Salmonella (less than 3%). While that number is impressively low, it's important for pet gaurdians to know that less than half of the pets that tested positive for Salmonella exhibited any signs of illness1. This means the human family was unaware that they were at risk for this potentially serious bacterial infection. Households with young children, older adults and anyone on immunosuppressive medications or combating chronic illness are at greater risk.
Another finding of Vet-LIRN's preliminary report was pets fed a raw food diet had a higher incidence of Salmonella and Listeria monocytogenes, another common bacterial contaminant1.
Click here to learn more about raw foods and cats.
The FDA speculates that raw food likely presents a greater risk due to the lack of the bacterial "kill step" of food heating that most foods undergo during processing. The great news is raw food manufacturers are aware of this and have begun utilizing techniques such as high-pressure pasteurization and other breakthroughs to reduce the risk of bacterial contamination in their foods. The FDA raising awareness and identifying production problems is critical for pet food manufacturers to create safer foods now and in the future.
If you ever want to find out if your pet food has been recalled, the FDA has developed an easy to use website for pet gaurdians and veterinary clinics. This list is kept current and is a great way to research pet foods and aid in selection. I often refer pet guardians to this website whenever they're concerned about safety or considering changing brands.

Ernie has more than 20 years of experience in the veterinary industry and is a well-known veterinarian, media personality and author. He is also a founding member of IDEXX's Pet Health Network team.
Opinions expressed are those of the writer:
The opinions and views expressed in this post are those of the author's and do not necessarily represent the beliefs, policies or positions of all veterinarians, Pet Health Network, IDEXX Laboratories, Inc. or its affiliates and partner companies.