Life and Death Decisions: Catchy's Story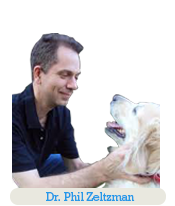 Dr. Phil Zeltzman is a mobile, board-certified surgeon in Allentown, PA. Find him online at www.DrPhilZeltzman.com. He is the co-author of "Walk a Hound, Lose a Pound" (www.WalkaHound.com).

Kelly Serfas, a Certified Veterinary Technician in Bethlehem, PA, contributed to this article.
Catchy, an 8 year old Sheltie, had a rock-hard, golf-ball sized mass inside his left cheek. The mass was difficult to see and its exact location was questionable. It seemed to be attached to his upper and/or lower jaw. A major reconstructive surgery would be needed to remove the mass.
Catchy's owner had been told by three vets at three different hospitals that the mass was a terrible cancer and could not be removed. They all told her that she should humanely put Catchy to sleep due to the poor prognosis and Catchy's inability to eat. But Catchy's owner wasn't going to give up easily. She was not content with the grim consensus.
That is when I met Catchy. During the consultation, the owner insisted that I remove the mass. But even I (a surgeon who doesn't give up easily, either) was not convinced this was in the dog's best interest. Catchy was not in the best of health and was losing weight and becoming sickly due to the tumor.
The owner agreed to let me first take a biopsy of the mass. After a week, biopsy results were in and revealed that the tumor was... benign!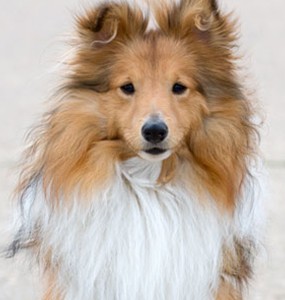 I did not believe it due to the look and origin of the mass. However, Catchy's owner was more adamant than ever about removing the mass. I agreed to "see what I could do" without promising I would be able to remove the mass. I would merely explore the area to see if I could help.
Once Catchy was under anesthesia, it was still impossible to open the mouth.  It took me a while to understand that the mass was actually attached to the upper jaw, on both sides of the jaw. As the tumor grew, the lower teeth progressively carved a gutter into the mass. And somehow the jaws became stuck, allowing very little opening.
Once we understood that, surgery could be planned. It would require removing part of the upper jaw or maxilla. The name of the procedure is a maxillectomy. This is a fairly common surgery, typically to remove a tumor. The next step is
Opinions expressed are those of the writer:
The opinions and views expressed in this post are those of the author's and do not necessarily represent the beliefs, policies or positions of all veterinarians, Pet Health Network, IDEXX Laboratories, Inc. or its affiliates and partner companies.