My Adventures With Pandas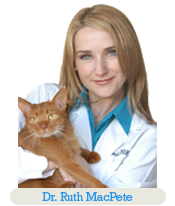 Dr. Ruth MacPete reports on her recent trip to a panda sanctuary in China.
I recently returned from a trip to Chengdu, China. For those of you unfamiliar with Chengdu, let me share some facts. Chengdu is the provincial capital and largest city in the Sichuan province of southwestern China. It is home to 7 million people and is the 7th largest city in China. Most famously, it is also home to the giant panda. The Chengdu Research Base of Giant Panda Breeding center is located in a northern suburb of Chengdu. It was initially founded as a research center in 1987 but years later began welcoming visitors. The research center sees thousands of visitors from all over the world each year and sits on 262 acres of land. Currently, the center houses approximately 80 giant pandas. Thanks largely to the Chengdu Research Base of Giant Panda Breeding center, tourism to Chengdu has increased dramatically as tourists flock to the city to see one of China's national treasures, the giant panda.
Although now known mostly as a tourist attraction, the most important function of the research center continues to be a successful research and breeding center for the giant panda. In collaboration with several zoos from around the world, the research center is working to improve panda breeding and ensure that this amazing species survives. There are an estimated 2000 Giant Pandas in the wild, and like most endangered species, the biggest threat to their survival is habitat destruction.
When I arrived at the center, my initial impression was that it was much bigger than I expected it to be. The center is home to approximately 80 giant pandas housed in exhibits and habitats spread over 262 acres of land. The grounds are lush green and covered with beautiful bamboo, the panda's favorite food. Habitats are large and well maintained open-air enclosures with lots of trees, bamboo, and wooden structures for pandas to climb and lounge around on. The first two pandas I encountered were snoozing soundly in their enclosure mere yards away from me. Even though they weren't doing much, it was still amazing to see these magnificent creatures so close that I could almost reach out and touch them. The next habitat I visited was even more exciting. It was a large enclosure with a jungle gym in the middle and contained about fifteen pandas. These sub-adult or adolescent pandas

Ruth has more than 15 years of experience in the veterinary industry as a companion animal veterinarian in private practice. Along with being a writer and media personality, she is also a founding member of IDEXX's Pet Health Network team.
Opinions expressed are those of the writer:
The opinions and views expressed in this post are those of the author's and do not necessarily represent the beliefs, policies or positions of all veterinarians, Pet Health Network, IDEXX Laboratories, Inc. or its affiliates and partner companies.