Solving More Common Health Industry Complaints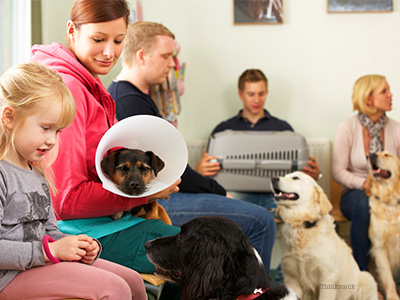 In 2013, Consumer Reports magazine surveyed 1,000 people about their doctors. The intention was to identify and rate the most common client complaints. Having recently come across the article, I felt compelled to examine a few of these concerns from a veterinarian's point of view. If you find yourself nodding in agreement with any of these statements when you visit the veterinarian, it's important that you bring them up. Remember, a stronger bond with your pet's doctor will probably mean a healthier pet. Click here for part one of the topic.
Side-effects are not fully explained
It's important to keep in mind that if your veterinarian is prescribing a medication, it means that he believes the treatment provided is worth the possible, yet-rare, side-effects. Many veterinarians will be as descriptive as possible without scaring you away from medications that your pet desperately needs.
What should you do? Do not believe everything you read on the Internet. However, do ask your veterinarian any questions you have, until you have a firm understanding of which side-effects might occur, what you should do about them and why your veterinarian believes you should still medicate. Just remember that fortunately, most side-effects are rare.
Long wait for doctor in exam or waiting room
Some veterinarians always strive to be on time, while others… struggle. Some are short and to the point, while others love to chat. To be fair, it is not always the Doctor's choice. Sometimes, emergencies come up or previous clients have many questions which need to be answered and take up more time than initially allotted.
What should you do? Three suggestions:
If your veterinarian has a history of being late, call the clinic before your appointment to see if there is a delay.
While you wait, make a list of questions to ask the doctor about your pet.
Always bring something to do or to read while you wait.
Opinions expressed are those of the writer:
The opinions and views expressed in this post are those of the author's and do not necessarily represent the beliefs, policies or positions of all veterinarians, Pet Health Network, IDEXX Laboratories, Inc. or its affiliates and partner companies.