Time Magazine and Designer Dogs: My Response
Reviewed by Dr. Peter Kintzer, DVM, DACVIM on
Tuesday, October 28, 2014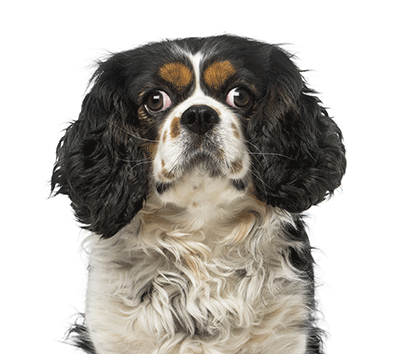 The cover of the most recent edition of Time magazine states, "The Answers Issue: Everything You Never Knew You Needed to Know." When I initially glanced at the centerfold's jazzy appearing infographic titled, "Where Do Designer Dogs Come From?" I winced and my heart raced a bit. Uh oh, would this feature enhance public interest in the "designer hybrids?" Or maybe, just maybe (my hope knows no bounds), the piece would point a disapproving finger at breeders who have jumped on the designer dog bandwagon hoping to cash in on this misguided fad.
My hopes were quickly dashed. The Time piece was seemingly all about enticing the puppy-purchasing public to shell out $2,000 plus for intentionally bred mutts. There's abundant appeal in the 45 whimsical designer names presented in the article, such as Sharmation (Shar Pei/Dalmatian mix), Schnoodle (Schnauzer/Poodle mix), and Pugalier (Pug/Cavalier King Charles Spaniel mix). A list of popular celebrities and their chosen designer dogs was also included. Additionally, the infographic suggested that designer dogs sustain better health than their purebred parents. Good luck finding a veterinarian who agrees with this sentiment.
My concerns with designer breeds
How I wish I'd been sitting around the editorial table at Time magazine when the designer dog feature was conceived. I would have encouraged running the piece, but with a whole different bend. Readers would have learned that mixed breed dogs (aka, designer dogs) do make wonderful pets, and that they are readily available for adoption from animal shelters, humane societies and rescue organizations. Getting a puppy from these sources not only saves a life, the adopter will spend a fraction of the amount required to purchase a designer dog from private parties and puppy mill proprietors.
Why choose a shelter dog?
While the exact "design" of a pup adopted from a shelter or rescue organization may not be known, the not knowing always makes for some great conversation. For those with a need to know, simple and relatively inexpensive DNA testing may shed some light on a mutt's pedigree.
My Time piece on designer dogs would talk about the mindset of reputable/responsible breeders. They do not produce mixed breed dogs. Rather, they focus their time and energy perpetuating the best traits and eliminating the undesirable ones of the breed they love so dearly. Such breeders view "designer hybrids" to

Nancy has more than 30 years of experience in the veterinary industry and is a board-certified veterinary specialist in internal medicine as well as a valued member of IDEXX's Pet Health Network team since 2014.
Opinions expressed are those of the writer:
The opinions and views expressed in this post are those of the author's and do not necessarily represent the beliefs, policies or positions of all veterinarians, Pet Health Network, IDEXX Laboratories, Inc. or its affiliates and partner companies.