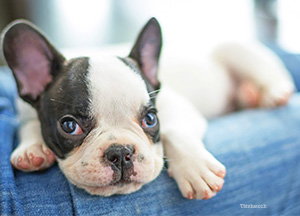 Okay, I confess. The release of the year's most popular dog names is more exciting for me than the Academy Awards and the Grammys combined. If you're a dog —surely you get this.

Now, let's share the excitement. Drumroll please as I present the highlights from 2014's most popular dog names, as reported by rover.com. There were some interesting trends this year:


Eighteen of the top 20 names are human names. Perhaps this correlates to the growing trend of people referring to themselves as "pet parents" rather than "pet owners?"
Compared to 2013, there was a significant rise in food and beverage-themed names such as "Guinness," Kahlua," "Coconut" and "Kale."
There was a huge jump in names associated with things found in the great outdoors (perhaps a byproduct of our "going green" culture). "Lightning," "Shadow," "Clover," "Panda" and "Moose" are some examples.
Pop culture shaped how we named our dogs this year. Many pups were named "Elsa," "Olaf" and "Anna" based on the movie, Frozen (why am I not surprised). Game of Thrones (I've never seen this show) spawned plenty of doggie ID tags inscribed with "Khaleesi," "Daenarys," "Sansa," and "Tyrion." Any of these names are quite the mouthful when contemplating an effective recall command!
Newly retired New York Yankee superstar, Derek Jeter must feel flattered. "Jeter" made the top ten list of sports-related names.
No great surprise to see "Max" and "Bella" leading the pack of male and female name lists. Both are good, rock-solid dog names, and have been super popular for years.
I enjoyed these results, just as I do most every year. As long as "Lucky" doesn't make the top ten list, I'm a happy camper. Mind you Lucky isn't a bad name, It just makes me a bit superstitious. Every "Lucky" I've known was lucky enough to get kicked by a horse, run over by a truck, whooped in a dog fight, or trapped in a garage for days. 
If you have any questions or concerns, you should always visit or call your veterinarian -- they are your best resource to ensure the health and well-being of your pets.