7 Creative Ways to Encourage Your Cat to Drink More Water
1 in 3 cats will experience kidney problems in their lifetimes. Many cat lovers have already had to deal with this issue at one time or another, and may already be aware that dehydration worsens kidney disease. With that in mind, here are 7 great ways to encourage your cat to drink more water.
1. Place water bowls EVERYWHERE
Location, location, location—it really matters! You'd be amazed to learn how sensitive most cats are to the positioning of a water bowl. Even a little unexpected foot-traffic can be enough to keep your cat from having that next drink. Keep fresh water bowls in multiple spots to maximize your feline's comfort.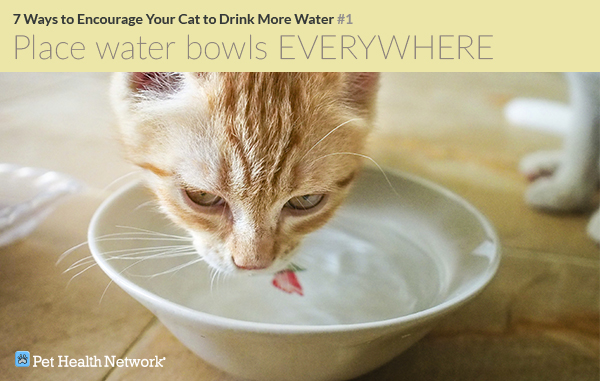 Jason has over 6 years of experience in the pet health industry and is managing editor of IDEXX's Pet Health Network team.