5 Tips to Spot Heart Disease in Cats Sooner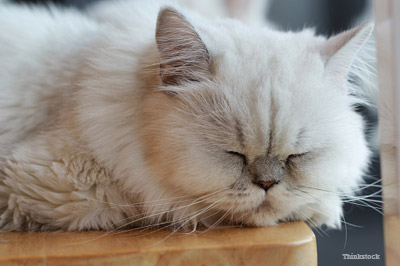 Heart disease in kitties is sneaky business. Without any warning symptoms, it can lay a cat low with life threatening, and sometime even life ending issues. Why is feline heart disease so difficult to detect in its early stages? In part, it has to do with the relatively sedentary lifestyle of cats. This makes it difficult to observe decreased stamina or tolerance for exercise. Unlike dogs, most cats don't engage in a regular exercise routine that might include walks, fetching, or playing with their buddies at the dog park.
What you can do
As is the case with many health issues, the earlier heart feline disease is detected, the better the outcome is likely to be. So, how is it possible to detect the earliest stage of heart disease in your kitty? Here are some suggestions.

Nancy has more than 30 years of experience in the veterinary industry and is a board-certified veterinary specialist in internal medicine as well as a valued member of IDEXX's Pet Health Network team since 2014.