5 Things You Probably Don't Know About Disaster Preparedness for Pets
Natural disasters remind us that people are not the only ones in danger. Pets are also caught up in the destruction and chaos that often accompanies tragedy. These five tips will help you be better prepared to protect your pet in the aftermath of a disaster; make sure to talk to your veterinarian about what you need for your pet in case of disaster.
1. Many disaster evacuation centers can't accept pets.
Emergency shelters often provide vital relief for those displaced by disasters, but many shelters (e.g., Red Cross shelters) can't take pets. The reason, as reported by the CDC, is that it would be in violation of health and safety regulations. Check out Dr. Justine Lee's article to learn how to seek out animal friendly shelters in advance of a disaster or find shelter alternatives >>>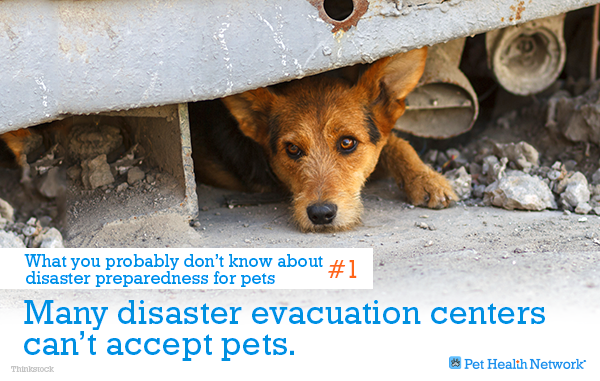 Jason has over 6 years of experience in the pet health industry and is managing editor of IDEXX's Pet Health Network team.