Firework Poisoning and Other 4th of July Safety Concerns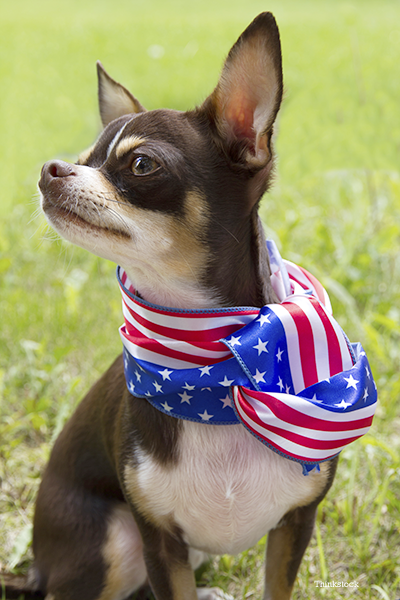 Dr. Justine Lee has some tips for you when it comes to pets and fireworks this 4th of July. For more from Dr. Lee, find her on Facebook!
This July 4th marks the 237th anniversary of America's independence. As we celebrate this summer holiday with friends and family, let's take the time to remember how hazardous this holiday can be to our pets. 
Today, we'll discuss the risks of fireworks, including accidental firework poisoning (when ingested), thermal injuries (from direct contact with a lit firework), and noise phobia or anxiety (from exploding, lit fireworks. Lastly, don't forget about all those potential food poisonings that can occur during the 4th of July, as we all seem to love to BBQ out on this day!
Thankfully, most pet guardians are aware of the potential dangers of fireworks. That said, accidents happen, and if a pet is left unattended around fireworks, he can become accidentally poisoned or injured. More commonly, pets develop severe anxiety from the noise of fireworks, which can result in undue stress or even the accidental escape out of the house (in an attempt to run away from the sound).

Justine has more than 18 years of experience in the veterinary industry and is a board-certified emergency critical care veterinary specialist and toxicologist as well as the CEO and founder of Vetgirl. She is also a founding member of IDEXX's Pet Health Network team.