Help Your Dog Beat the Heat This Summer!
Dr. Ruth MacPete has some tips to protect your pet from the hot summer sun. For more from Dr. MacPete, find her on Facebook or at www.drruthpetvet.com!
Summer is one of the best times of year for people and dogs, but if you're not careful, it can also be a dangerous time for your pup. To make sure everyone has a fun and safe summer, I wanted to remind everyone about some of these common summer dangers.  
1. Provide shade to lessen risk of heat exhaustion
Summer is the perfect time to enjoy beautiful parks, beaches, and backcountry trails with your dog. Just make sure you protect them from the potentially dangerous summer heat. Unlike people, dogs and cats can't perspire as efficiently as we do. In order to cool off, they dispel heat by panting and perspire only minimally thru their pads. Unfortunately, this method is less efficient than sweating and your dogs can overheat quickly on a warm day leading to heat exhaustion, commonly known as heat stroke. Be sure your dogs always have access to shade and water. Be extra careful with brachycephalic or short nose breeds like Pugs, Bulldogs, Boston Terriers, and my favorite, Boxers, as they are even more heat-intolerant than other dogs.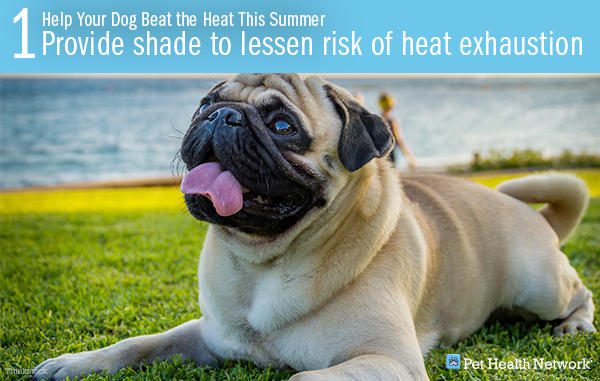 Ruth has more than 15 years of experience in the veterinary industry as a companion animal veterinarian in private practice. Along with being a writer and media personality, she is also a founding member of IDEXX's Pet Health Network team.