5 Must Ask Questions about Pet Obesity
I hate to tell you this, but for the past 23 years I've been looking at a lot of fat pets. Part of the reason is that I'm a veterinarian whose area of interest is obesity; the other part is that dogs and cats are just generally getting fatter. My organization, The Association for Pet Obesity Prevention, found that in 2013 about 53% of dogs and 58% of cats were overweight in our seventh annual veterinary survey. That equals almost 90 million pets at risk for developing serious weight related disorders such as diabetes, arthritis, high blood pressure, and cancer. That's 90 million too many. We must do better.
1. Is my pet at risk for a medical problem due to weight?
This is a very serious question that will help you understand and plan for your pet's future. Dogs and cats carrying extra fat are at a greater risk of developing debilitating diabetes, crippling arthritis, deadly high blood pressure and many forms of catastrophic cancer. You need to have a frank conversation with your veterinarian to find out if your pet is potentially facing one of these conditions.
Preventing disease is my focus and one of the reasons I'm so passionate about the importance of maintaining a healthy weight and proper nutrition. The most important decision you make each day about your pet's health is what you choose to feed him. Choose wisely; your pet's life depends on it. Click here to learn more about nutrition and obesity in pets.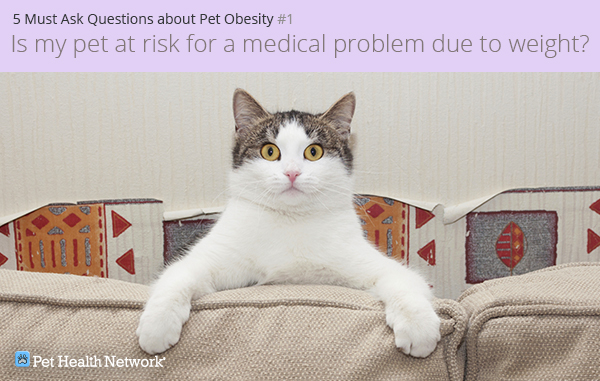 Ernie has more than 20 years of experience in the veterinary industry and is a well-known veterinarian, media personality and author. He is also a founding member of IDEXX's Pet Health Network team.