5 Reasons Why Pet Obesity is a Big Deal
Some people might look at an overweight pet and say, "oh, how cute." While it's true that any pet can be cute, pet obesity is nothing to be fawned over. It's not healthy and will ultimately lower a pet's life expectancy. Here are 5 reasons why pet obesity is a big concern. If you think your pet might be overweight, talk with your veterinarian.
1. Pet obesity exacerbates arthritis
Dr. Ernie Ward writes, "The number one medical condition associated with excess weight is osteoarthritis (OA). Both large and small breeds of dogs are typically affected, but cats are developing crippling arthritis at alarming rates. If your pet is carrying as little as one or two extra pounds, remember those pounds are stressing tiny joints not designed to carry extra weight. Making matters worse, fat cells produce harmful chemicals known as adipocytokines that damage even non-weight bearing joints. There is no cure for arthritis; we can only minimize the pain." Learn more about arthritis and pets here >>>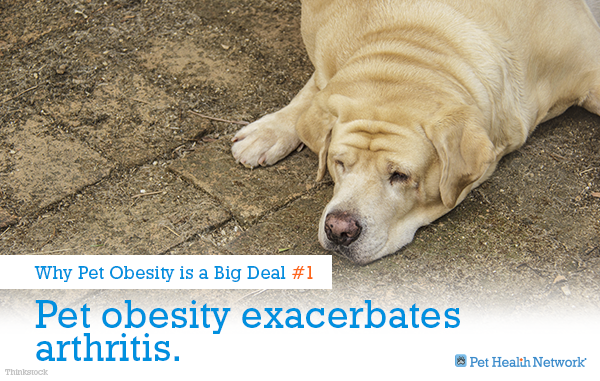 Jason has over 6 years of experience in the pet health industry and is managing editor of IDEXX's Pet Health Network team.
You might also be interested in...