8 Common Myths about Surgery and Dogs
Kelly Serfas, a Certified Veterinary Technician in Bethlehem, PA, contributed to this article.
There are many myths surrounding surgery for dogs. Here are 8 of the most common myths – debunked for you.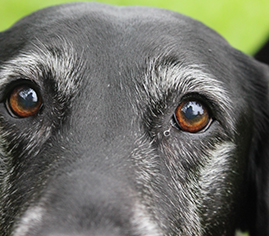 1. Myth: "My dog is too old for anesthesia"
Please do not let your neighbor, your friend or the internet tell you that your dog is too old or sick for anesthesia. And don't be afraid to seek out an expert on the topic. Keep in mind, if your dog is that old, surgery is probably not being recommended for merely cosmetic reasons. Your veterinarian is probably talking about it because of a life or death situation, or a serious quality of life issue.
A thorough physical exam and blood work should always be performed before anesthesia. In older dogs, it may be wise to also take chest and belly radiographs, as well as an ECG to be safe. Some dogs may need to be stabilized prior to anesthesia, which may mean fixing blood work abnormalities, giving IV fluids, or giving a blood transfusion prior to anesthesia and surgery.