Ten Common Dog Insurance Myths
Reviewed by Missy Beall, DVM, PhD on
Thursday, November 13, 2014
Dr. Phil Zeltzman is a traveling, board-certified surgeon in Allentown, PA. His website is www.DrPhilZeltzman.com. He is the co-author of "Walk a Hound, Lose a Pound" (www.WalkaHound.com).
AJ Debiasse, a technician in Stroudsburg, PA, contributed to this article.
There are many misconceptions when it comes to dog insurance. Here are 10 common myths I have heard from clients:
Myth 1: I don't need dog insurance
One way dog guardians try to save money is by declining dog insurance. This can be a devastating mistake. Did you know that repairing a torn ACL injury can cost you over $5,000 depending on which procedure is performed and where you live? What's more, not fixing a torn ACL can be devastating. Also keep in mind your dog has two knees! Dog insurance can literally be a life-saver as long as you choose the right plan. It's heart-breaking to think of all the dogs that have been euthanized because their owners couldn't afford the proper treatment.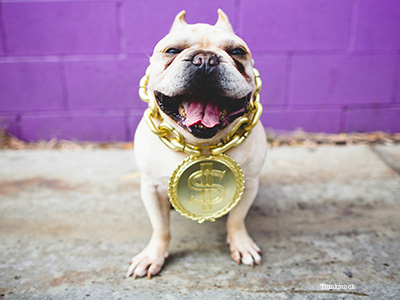 Myth 2: I have dog insurance so I won't need any money up front
Even if you are savvy enough to purchase dog insurance, make sure that you know what your plan covers and how the plan works. Despite having coverage, you generally need to pay for veterinary expenses up front. You will then get reimbursed at a later date. Make sure you have a plan in place before you need it.
Myth 3: I've never used my dog insurance, so I should cancel it
It never fails. Murphy's Law says that if you cancel your dog insurance plan after a few years of good health, an emergency will arise shortly thereafter.  This actually happened to one of my clients this week, and the poor dog paid the price.
The premium you pay will pale in comparison to some of the expenses you may incur. Do yourself a favor: once you get dog insurance, stick with it.
Myth 4: As long as I have insurance I can choose the cheapest plan
Do not pick dog insurance based solely on cost. Cheap plans are cheap for a reason. Make sure you take into account the medical coverage and refund it provides.
Myth 5: Dog insurance is an investment and I should see a return
I've heard clients regret that they paid premiums faithfully for years, yet never benefited from a "return on investment" because their dog never