11 New Year's Resolutions From Your Pet
Jane Harrell, Pet Health Network Editor-in-Chief
I've learned so much from the wonderful pets in my life that the New Year has me thinking about using some of those lessons as my 2014 New Year's resolutions.
Check out my top eleven pet-inspired New Year's resolutions here, then tell us: What are your pet-inspired New Year's resolutions?
New Year's resolution #1: Make new friends. Adopt. 
The best and most important lesson I've learned from my pets is that it doesn't matter what someone's background is to find amazing, life-long friends.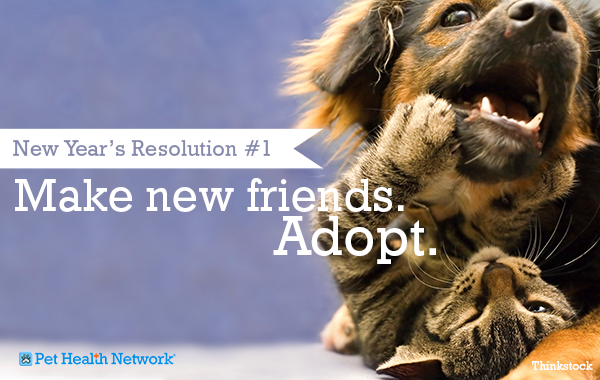 Opinions expressed are those of the writer:
The opinions and views expressed in this post are those of the author's and do not necessarily represent the beliefs, policies or positions of all veterinarians, Pet Health Network, IDEXX Laboratories, Inc. or its affiliates and partner companies.