Honoring Dr. Sophia Yin
An inspiration, a pet advocate, a friend.
Dear readers, devoted pet parents and friends,
It is with a heavy heart that I post to honor Dr. Sophia Yin, a founding writer and advisor for Pet Health Network, who passed away unexpectedly on Monday, September 29.
Many others have already written beautiful memorials for Dr. Yin. I will not attempt to recreate them here, but strongly encourage everyone to visit her Facebook page and her website to learn more about an inspirational force for good who worked tirelessly to make an impact. I'm saddened to think what a huge loss this is for pets and people everywhere, let alone those who were close with her.
Dr. Yin's dedication to the cause of helping people and pets drove her to become a veterinarian, an animal behaviorist, a writer, speaker, videographer and so much more. Here at Pet Health Network, Dr. Yin played a large role in helping to shape the site in its infancy — enabling it to become what it is today. She had an impact on just about every member of our team, whether personally, professionally or as an inspirational educator who always pushed to make things better.
This impact was especially evident in the calls I had with our advisors and writers when I learned about her passing. While the shock and sadness from each person was evident, the overwhelming respect and admiration was even more so there with each and every person I spoke with. And that's why I wanted to honor Dr. Yin by sharing just a few of the remarks and words shared by the members of this team. Rather than talking about how she impacted me personally (which she did), through this forum we hope to honor her and highlight just a small way she impacted this world. Sophia will be greatly missed.
-Jane Harrell, Editor-in-Chief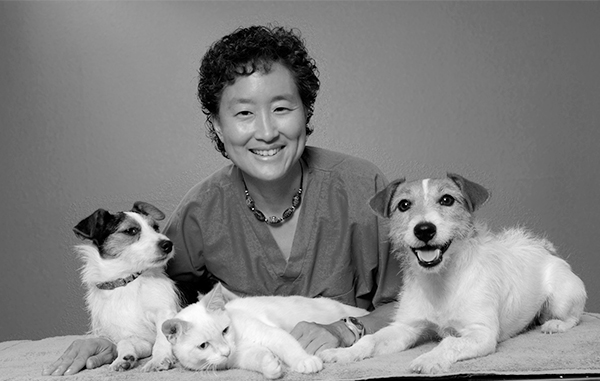 Dr. Ernie Ward:
"'You've got it all wrong.'
Those are the first words I remember my dear friend Dr. Sophia Yin telling me about a common animal training technique I had mentioned during a lecture. That was about fifteen years ago and it still bugs me.
It still bugs me because not only was she absolutely right, but also in that moment I began questioning everything I'd been taught about animal behavior and training. I'm sure she had this effect on many of us during her career. Come to think of it, I

Jane has more than 14 years of experience in the animal welfare industry and is Editor-in-Chief of IDEXX's Pet Health Network team.
Opinions expressed are those of the writer:
The opinions and views expressed in this post are those of the author's and do not necessarily represent the beliefs, policies or positions of all veterinarians, Pet Health Network, IDEXX Laboratories, Inc. or its affiliates and partner companies.