Valentine's Day with Pets: 12 Ways To Show Your Pet Some Love
We're looking at 12 unique ways to show your pet some love this Valentine's Day!
1. Make a Sweet Treat
Everyone knows that Valentine's Day is in February, but what you may not have known is that National Dog Biscuit Day is in February as well! Make your dog a special treat by following this easy recipe for Beef and Bacon Pupcakes.
And don't forget about your feline friends- they like treats too! Petfinder.com has some other fun treat ideas!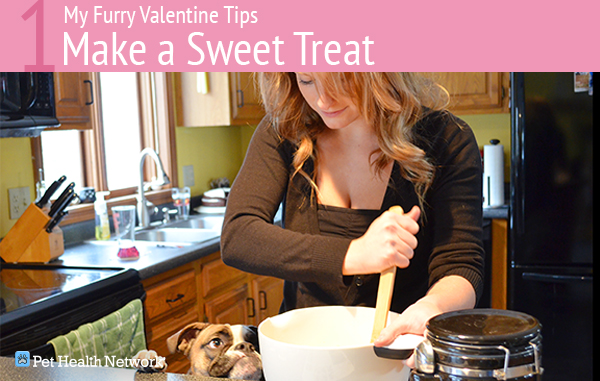 Tori has more than 2 years of experience in the pet health industry and is junior editor of IDEXX's Pet Health Network team.
Opinions expressed are those of the writer:
The opinions and views expressed in this post are those of the author's and do not necessarily represent the beliefs, policies or positions of all veterinarians, Pet Health Network, IDEXX Laboratories, Inc. or its affiliates and partner companies.