Pick a Pet... But Not Just Any Pet
Dr. Mike Paul explains discusses important considerations when choosing a pet. 
Most people at one time or another think, "I want a puppy!" (or a kitten or a fish aquarium or whatever the case may be). That thought must be pretty common. Recent surveys indicate that while 5% of US households share their homes with at least one bird, and 10% have fish and 5% have pocket pets, the clear preferences among American pet owners are dogs (39%) and cats (33%.)
What goes in to deciding which pet will share your home and when? Unfortunately, that decision is all too often emotional and impulsive when it really should be the result of thought and careful consideration. Even the question of "when" should be thought out. Over the years I've known too many overwhelmed clients who elected to get a puppy at the same time that they were welcoming a baby into the family. Another example would be 'Christmas pets' that are overwhelmed themselves by being introduced into a family during the already busy and chaotic holidays. Or teenagers who just have to have their own pet right before they move off to college so that both the student and the pet have to navigate a lonely transition period. Acclimating a pet into your environment takes a substantial commitment of both time and energy. Be sure that you can do the process justice.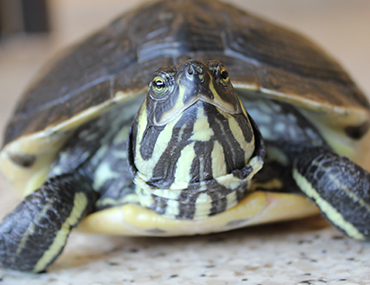 When the time is right, the choice of which pet is primarily personal preference; but lifestyle, available space, and the wishes of other family members should play a role. Owners of exotic pets (those species other than dogs and cats) often have a genuine fascination as a hobbyist or prior experience and/or interest owning non-traditional pets. If you are considering owning an exotic pet, the very first step is to educate yourself. Before you invest in expensive reptiles, valuable fish or even many birds, talk to your veterinarian. Far too many of these animals lead un-enriched lives and in fact merely exist in tanks and cages. They are extremely sensitive to their environment and may be weakened or even die if not properly cared for let alone should they have medical problems. And finding a veterinarian who is really an expert in treating fish or birds or exotic reptiles may be difficult depending on where you live. My advice is to avoid getting an unusual pet you are simply

Mike has more than 35 years of experience in companion animal veterinary practice and is a valued member of IDEXX's Pet Health Network team since 2013.
Opinions expressed are those of the writer:
The opinions and views expressed in this post are those of the author's and do not necessarily represent the beliefs, policies or positions of all veterinarians, Pet Health Network, IDEXX Laboratories, Inc. or its affiliates and partner companies.