Walgreens Offers Vaccines: A Veterinarian's Opinion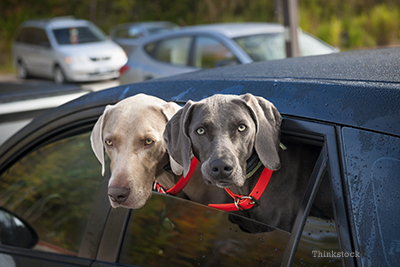 Just recently, I went to my neighborhood Walgreens to get my flu shot. I showed them my insurance card, was brought back into a small back room and had my vaccine given behind closed doors. The benefits? It was quick, easy, free (covered by insurance) and allowed me to skip a trip to my medical doctor just for a vaccine.
Yet, when I heard that Walgreens teamed up with a veterinary company called ShotVet to offer discounted vaccines to dogs and cats in the parking lot of Walgreens, I had to think again.
Is this good for dogs, cats and pet guardians?
While this is only available in a few states (e.g., Massachusetts and Florida) right now, I think it's definitely worth a close look. Here I weigh the pros and cons of a minute-clinic veterinary service like this:
Pros:
1. It's a discounted minute-clinic, so it's an option for people with financial limitations.
2. It's quick and convenient – no need to make an appointment, just show up!
3. They don't charge an exam fee.
4. It's cheap – ShotVet says the vaccines range between $18-39 per "shot."
5. Bundle packages are offered.
6. If you have a healthy pet and are just looking for annual vaccines, it may be a great option – especially for those with financial limitations. [Editor's Note: It's often hard to tell if your pet is truly healthy without testing. Cats especially are experts at hiding symptoms. Click here to learn why.]
7. It increases the number of vaccinated pets in your neighborhood. In inner cities, where socioeconomic constraints may limit people's ability to afford vaccination, there's a higher risk of infectious diseases like parvovirus, distemper, and gastrointestinal parasites.
Cons:
1. Most veterinary appointments range from 15-30 minutes. This amount of time is necessary to find out your pet's history, do a thorough exam, talk to you about any potential medical problems and create a treatment plan that works with you. A minute clinic can't offer this.
2. Having pets "restrained" in a parking lot can be quite difficult, especially with barking dogs around. This is especially dangerous for cats, as it's very difficult to restrain a freaked out cat. As most Walgreens are on the corners of business neighborhoods, this makes me worried about the accidental hit-by-car trauma that can occur if a pet gets loose.
3. Having dogs and cats wait on black asphalt on a hot sunny day without adequate shelter can result in accidental heat exposure or heat stroke. While most dogs can handle this without any problem, some dogs with medical problems may be at higher risk. Some examples:
4. Lack of an exam fee. This typically means that a thorough veterinary exam isn't actually being given, which is very dangerous. It can mean missing tumors, swelling, masses, or other underlying problems.

Justine has more than 18 years of experience in the veterinary industry and is a board-certified emergency critical care veterinary specialist and toxicologist as well as the CEO and founder of Vetgirl. She is also a founding member of IDEXX's Pet Health Network team.
Opinions expressed are those of the writer:
The opinions and views expressed in this post are those of the author's and do not necessarily represent the beliefs, policies or positions of all veterinarians, Pet Health Network, IDEXX Laboratories, Inc. or its affiliates and partner companies.