10 Pet Health Tips for the New Year
Dogs
,
Cats
,
Checkups
,
Preventive
,
Exams
,
Vaccines
,
Test
,
Teeth
,
Parasites
,
Heartworm
,
Worms
,
Fleas
,
Ticks
,
Microchipping
,
Spay
,
Neuter
,
Surgery
,
Procedures
,
Poison
,
Food
,
Exercise
,
Behavior
,
Training
As a veterinarian, pet owners often ask me what they should be doing in order to help keep their pets healthy. To help others with similar concerns what follows are my top ten pet health tasks to promote the well being of your pet. We all want the best for our animals. Hopefully these health tips will ensure your pets live a long and healthy life.
1. Yearly veterinary examinations
Annual examinations are as essential as food and love. Don't wait for your pet to be sick before taking him to the veterinarian. Bring your pet in for a wellness exam at least once a year. Older pets and pets with medical issues may need to be seen more frequently. Your veterinarian will examine your pet from head to tail to insure he is healthy and up to date on immunizations and other preventives. In the long run these annual checkups will save you money and heartache by protecting your pet from preventable diseases and by detecting illness early when it is more treatable. Taking your pet to the veterinarian for an annual wellness exam is the best way to ensure your pet lives a long, healthy life. Click here to learn why even healthy pets need yearly exams.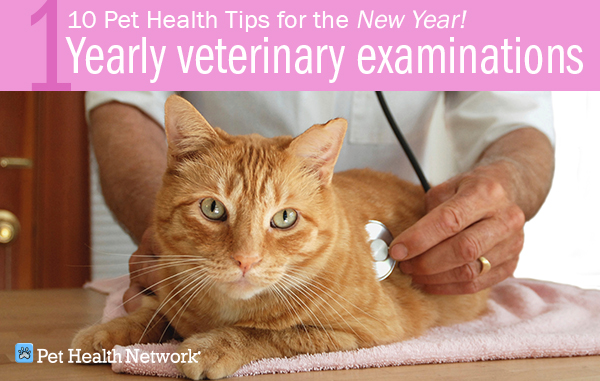 Ruth has more than 15 years of experience in the veterinary industry as a companion animal veterinarian in private practice. Along with being a writer and media personality, she is also a founding member of IDEXX's Pet Health Network team.