Cat Saves 3-Year-Old's Life From Stray Bullet: Called Hero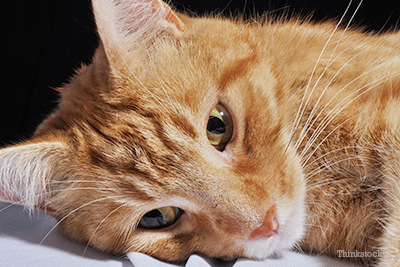 I've written in the past of hero dogs, willing to take a bullet for a family they love. Dogs like Charlie in Los Angeles and a very brave German Shepherd in Atlanta who sacrificed his life. Well this time the hero was not a dog, but a cat named Opie.  Angelica Sipe's is convinced that Opie saved her son's life after a stray bullet ricocheted around her home in York, PA Thursday morning, reported Melissa Nardo by Fox43 News.
The awful wakeup call
Sipe was sleeping on her couch when she heard the sounds of a bullet breaking her window and whizzing around the room. Also in that room were her 3-year-old son, Daemire, and her cat, Opie.
Sipe told Fox 43, "It took me a second to realize what just happened. The first thing I did was check on my son and he was sound asleep. Then I saw my cat on the floor and that's when I realized my cat was shot."
According to Nardo's report, The bullet entered the couch and then struck Opie twice, leaving a total of 4 bullet holes in the tiny feline's body. The bullet then ricocheted and hit the couch Angelica was sleeping on before finally stopping in a love seat pillow. The pillow was merely inches from Daemire.
A hero in disguise
As for Opie's role, Sipe explained to Fox43 that the bullet "came in the top of his head, out the bottom of his neck, and back into his shoulder and out his armpit rib area." After the very traumatic event, Opie had muscle damage and was taken into surgery. He has a drainage tube and stitches, but is expected to be alright.
Nardo reports Angelica is certain that had it not been for Opie, the bullet may have struck Daemire. She was given the option to put Opie down, but knew she had to save his life. Opie is expected to recover, and live happily with child he saved, and the family he loves.
Looks like Tara the Tabby may have to share the Hero Dog award >>

Tori has more than 2 years of experience in the pet health industry and is junior editor of IDEXX's Pet Health Network team.
Opinions expressed are those of the writer:
The opinions and views expressed in this post are those of the author's and do not necessarily represent the beliefs, policies or positions of all veterinarians, Pet Health Network, IDEXX Laboratories, Inc. or its affiliates and partner companies.