Collar Causes Horrific Neck Wound: Amazing Dog Survives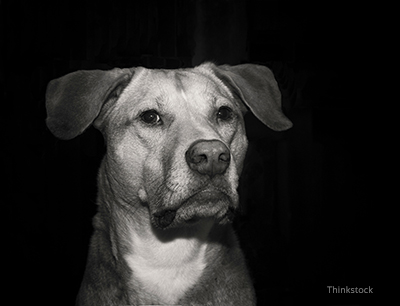 Before you read on, please be aware that this sad story is not for the faint of heart. It reveals how cruel humans can be. It also shows how a small group of dedicated pet lovers can make a huge difference in the world.
According to Ameena Schelling of thedodo.com, Grace, a less than one-year-old Lab mix, had a rough start in life. It appears that her previous guardian placed a collar around her neck, but never bothered to change it as the puppy grew. As a consequence, the collar slowly started to cut through the skin. It eventually created a circular wound around her neck. If the nasty sore is not enough, Grace was found dehydrated, extremely thin and covered in fleas.
Luckily, Schelling reports that through a network of dedicated rescuers and rescue organizations, including the Miami-based rescue, A Way For A Stray, Grace was given a second chance. Besides providing basic veterinary care, rescuers treated the wound to clear the infection. Once that was accomplished, her veterinarian was able to stitch up the wound closed.
How do surgeons treat a wound this severe?
This kind of mistreatment is a clear form of animal abuse. Sadly, it is not unusual. I see patients with comparable stories and similar wounds regularly. Here is a very similar story about a dog named Henri, with an amazing will to survive his horrific injuries.
From a surgery standpoint, it's quite a challenge. The wound is classically infected and surrounded by unhealthy skin. With daily cleaning and lots of medical attention, the wound can eventually be closed.
Opinions expressed are those of the writer:
The opinions and views expressed in this post are those of the author's and do not necessarily represent the beliefs, policies or positions of all veterinarians, Pet Health Network, IDEXX Laboratories, Inc. or its affiliates and partner companies.